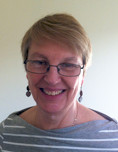 Let's teach probability better!
Could this be you: "Hmm ... interesting book, interesting way of teaching probability.  But how am I going to get our department on board?"
If so, help is at hand!  We can offer professional development for your school, cluster of schools, or training course to help embed this approach.
Let's face it - probability is often the Cinderella of the maths curriculum.  Teachers don't like teaching it, students don't get it.  But it doesn't have to be like that!  We are excited by this new way of thinking about probability, and how it is taught, and hope you and your students will be too.  At the end of a workshop, participants will be have experienced one or more of the activities in the book, which they will then be able to take into their own classrooms.
Workshops will be:
planned with you to ensure that they meet your needs
tailored to fit your budget and timetable
highly interactive and practical
Workshops will be led by Dr Jenny Gage.  Jenny developed the practical resources in Teaching Probability with David Spiegelhalter, testing them out through her involvement with AIMSSEC, a teacher professional development programme in South Africa, and with teachers in Cambridgeshire and Buckinghamshire schools.  Prior to working with the inspirational Millennium Mathematics Project, University of Cambridge, Jenny taught maths at KS 3, 4 and 5 in three secondary schools in Derbyshire and Buckinghamshire. 
Email Jenny to discuss how we can work with you so that probability becomes the vitally important and exciting topic it ought to be.